'Produce-d'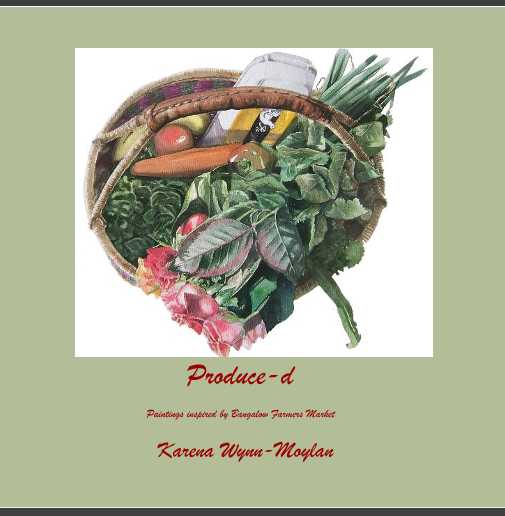 'Produce-d' is a project I began in 2010.
Every Saturday I visit my local Farmers Market in the village of Bangalow where I live.
I walk there with an empty basket and stagger back with it overflowing with greens, fruit, coffee, fish, cheese - in fact an amazing bounty of freshly picked and produced foodstuff.
The baskets were an artwork in themselves so every Saturday morning for a year I photographed them to provide a record of the changing seasons and the local produce.
I didn't arrange them, I was interested in how natural forms complement each other and mould to fill in the spaces in a composition in a natural way.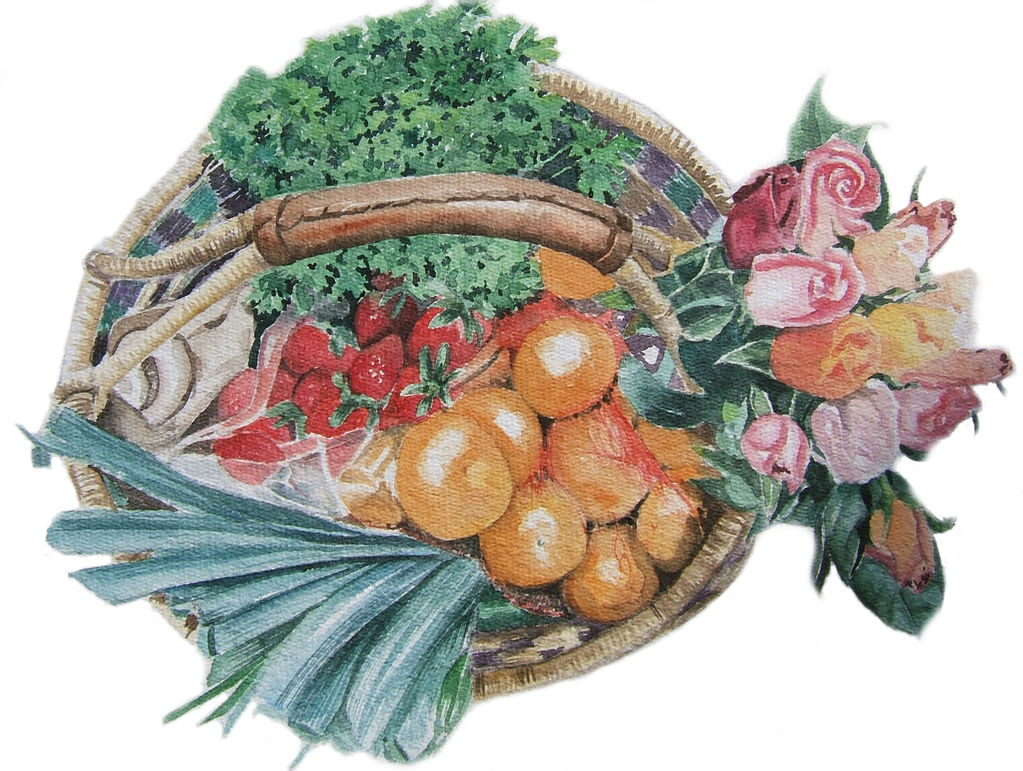 I ended up with over 200 photos which I intended to turn into an exhibition but a lack of suitable exhibiting opportunities saw the idea shelved for a while until 2011 when I was offered a small show of 24 pieces at Windsong Gallery in Bangalow.
By then I had decided that a small book , produced on Blurb software, with accompanying recipes from the growers would be great idea too.
I also made prints and cards of some of the illustrations.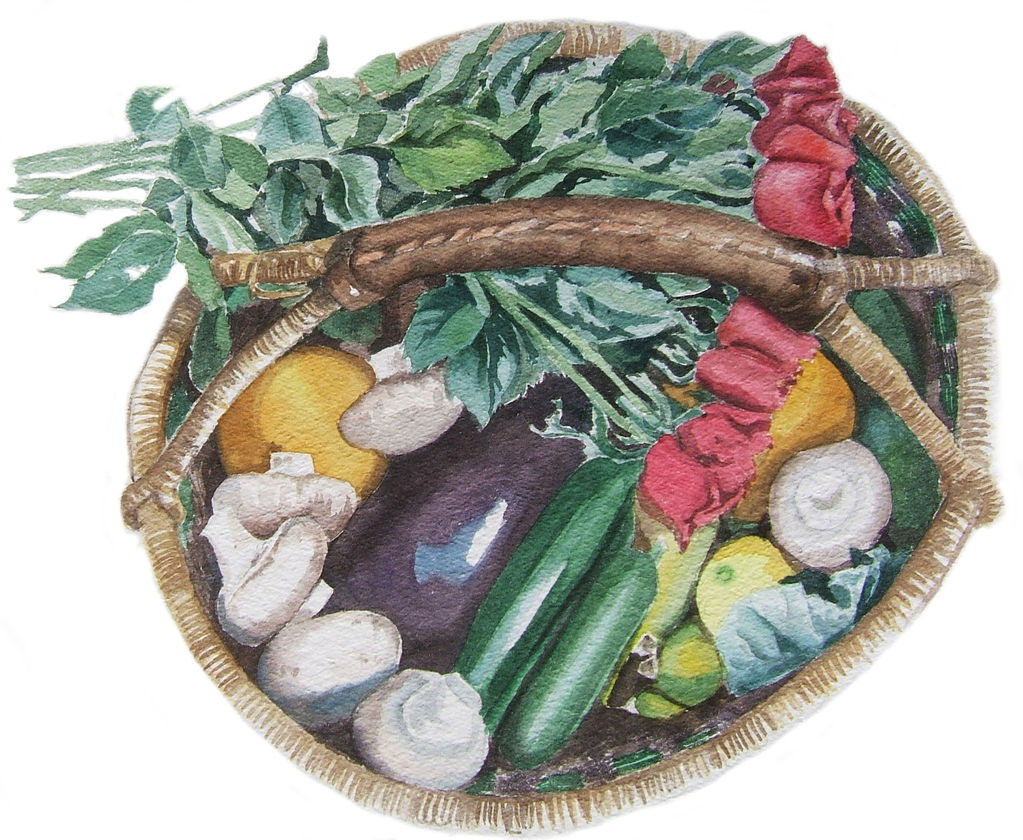 Only 50 copies of the book were printed, funded partly by the Farmers Market, the Gallery and myself. However the book can be ordered from my site at Blurb books where you can look through most of the pages on the preview.
Some of the paintings are still available for sale. The watercolours are mostly about the size of an a4 page and easily mailable. The cover work however is very large.Prices on application due to freight variables.